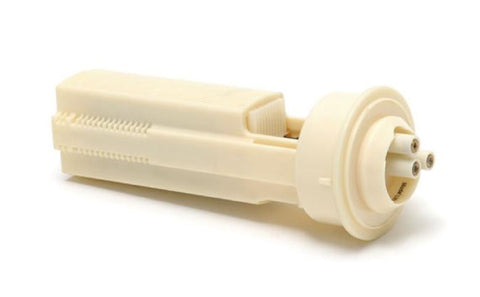 Replacement Salt Cell for Zodiac Clearwater LM3-40 | 1-Year Warranty
Overview:
The Clearwater LM3-40 salt cell is manufactured by Zodiac Pool Systems and is rated for 40,000 gallons. This original cell is carries a 1 year limited warranty.
Features:
• Replacement for Zodiac Clearwater LM3-40
• Suitable for pools up to 40,000 gallons
• No need for re-plumbing, direct fitting part
• Manufactured by Zodiac
• Reverses polarity to automatically clean cell
• 1 year limited warranty
Product Highlights:
  Free Shipping - All cells are shipped for free to any continental USA location.
No Tools Required - All our cells are plug & play that simply install into the existing plumbing with no cutting or gluing required.
  Eco Friendly - Salt cell pools require less chemicals and eliminate the need for liquid chlorine.
---
We Also Recommend